Gardening Club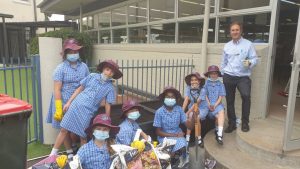 Mr. Davoren and the Gardening Club were hard at work over a number of lunchtimes setting up the self-watering garden beds.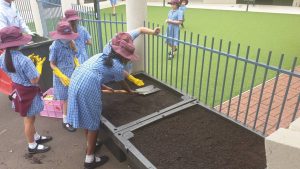 The Food Cube garden beds have been set up outside the library and have been filled with soil and water and are ready for planting.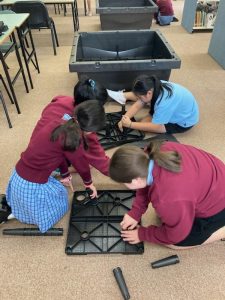 The Food Cubes arrive in kit form and need to be put together.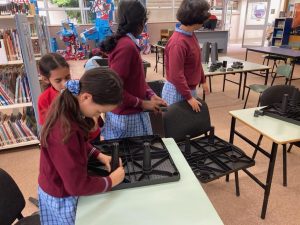 The students watched the video on how to put the garden beds together.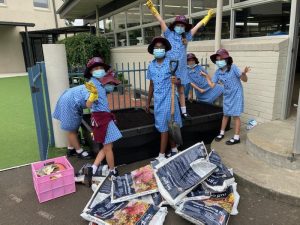 Finally,  the first part of the job was done!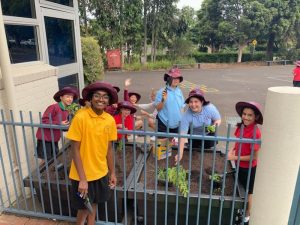 The students planted different seedlings with Mrs. Webb.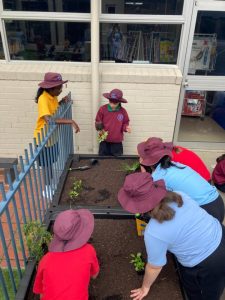 Many hands make light work.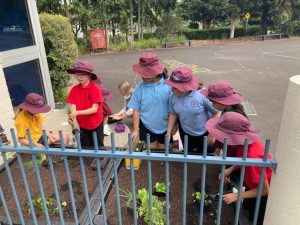 Let's watch plants grow over the coming weeks!